Utility Closet Makeover Week 4
Hey friends! It's already week 4 of my utility closet makeover. I have loved having a much smaller scale project carried out over the course of 5 weeks. There has been no stress which is highly unusual for any project! Here is this week's full recap. If you missed it from the beginning, be sure to check out and catch up on weeks 1, 2, and 3. Here is where we started. After moving all the coats to another smaller closet across the hall, it created a ton of space for all the items we wanted to organize and store in here.
Last week, I shared how Jimmy used his day off to help me build these shelves. He did an awesome job and I love how deep they are.
We measured them to ensure our paper towels, baskets and luggage could all fit into certain sections. See how the Bisssel fits perfectly on that top shelf?
I got to painting! I wanted to go dark and since I had Urbane Bronze from Sherwin Willams leftover from another project, it was perfect for this closet. The closet needed two coats and it created a nice backdrop for the shelves. I hadn't decided if I wanted to paint the shelves so I waited to see how they looked after the walls were all painted.
I also painted the wire shelving so it could blend in with the walls.
Doesn't that look so good? I'm kinda regretting not painting the ceiling but I guess I could always go back and do that later.
I'm obsessed with how it turned out! After seeing how the natural shelves looked against the dark walls, I decided to keep them as is.
Now, it's time to add the baskets, hooks and organize everything! Is it weird to get this excited about a finished utility closet because I am way too pumped about it. Maybe my age is clearly showing but imagining all the paper products, cleaning essentials and vacuums tucked away in here all pretty really puts me in a good mood. Next week is the full reveal!! Thanks for reading friends, and be sure to check out the progress of all my blogger friends sharing their newly updated spaces.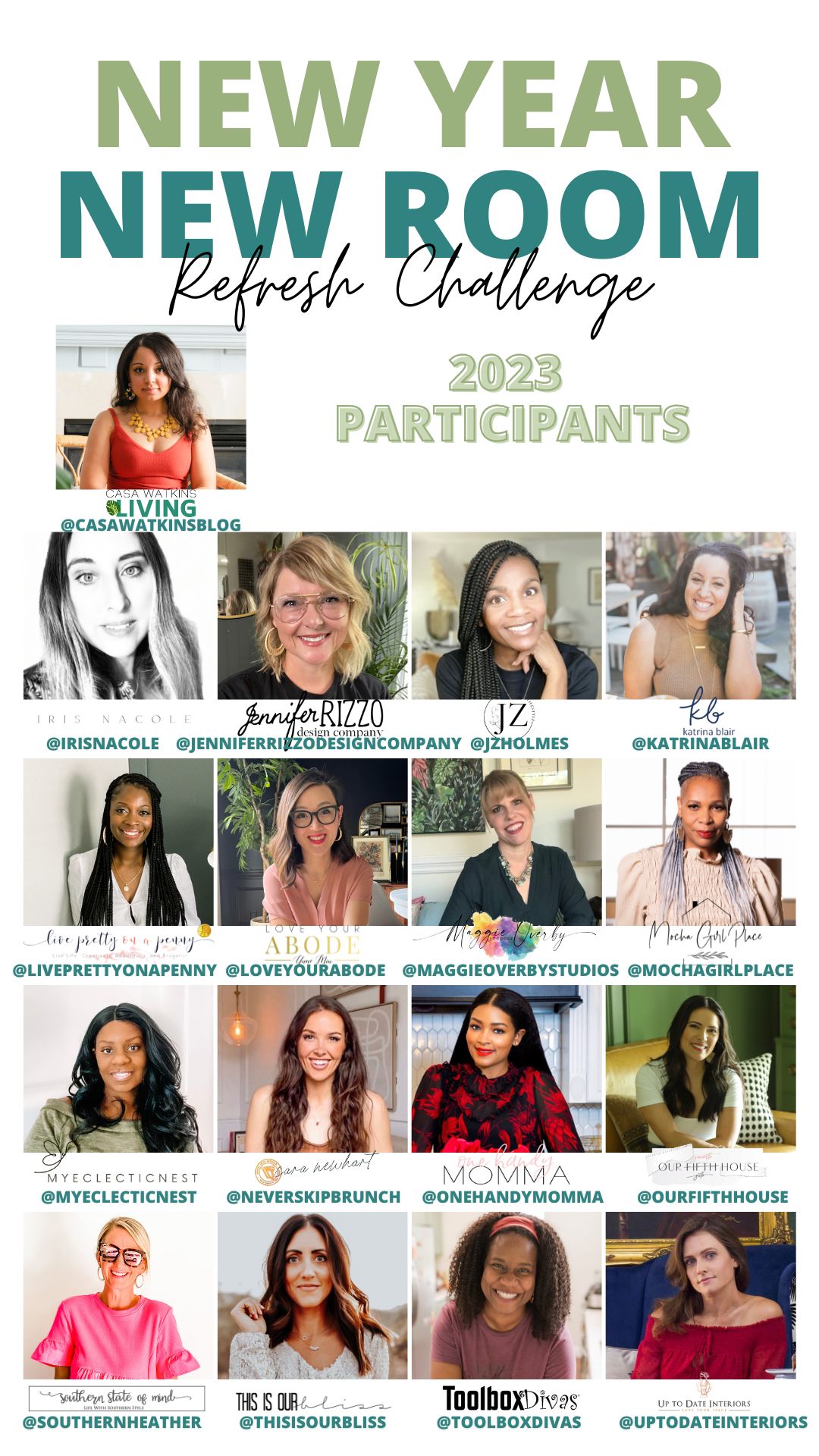 Casa Watkins Living // Iris Nacole // Jennifer Rizzo // JZ Holmes // Katrina Blair // Live Pretty On A Penny // Love Your Abode // Maggie Overby Studios // Mocha Girl Place // My Eclectic Nest // Never Skip Brunch // One Handy Momma // Our Fifth House // Southern State of Mind // This Is Our Bliss // Tool Box Divas // Up To Date Interiors
xoxo,
Let all that you do be done in Love. 1 Corinthians 16:14