Utility Closet Makeover Week 3
Hey friends! If you've been following along with my utility closet progress, I shared my design board last week. After removing everything from the closet, I vacuumed the carpet and patched up all the holes in the walls. Jimmy and I took a trip to Home Depot with our supplies list and picked up everything from lumbar, a new power strip, and construction screws. I was planning on cutting all the lumbar myself and building the shelves but Jimmy took it upon himself to do this part for me on his day off. I couldn't be more thankful especially since I have other projects in the works. We are celebrating our 20-year anniversary next month and this is just another reason why I adore this man! He is always willing to give me a hand and assist me with all my crazy ideas.
Jimmy installed 1×2 pieces around the wall to support the plywood shelf. Make sure you locate the studs so that the shelf has sufficient support. We don't plan on storing anything super heavy on the shelves however, you want to ensure the shelves will last a long time.
We decided to leave the wire shelf rack on the top alone just in case we ever needed to utilize hangers there. Three shelves seemed adequate after we measured out the items that would be stored there. Jimmy also installed another 1×2 with a nail gun to create a nice-looking trim for the front of the shelves. This ensures that the plywood edge isn't exposed and makes for a cleaner aesthetic.
Some of our household supplies already fit so well in this space! Next up, I need t sand the drywall patches and give the walls 2 coats of paint. I haven't decided if I want to paint the shelves or leave them alone yet. The other bloggers and I decided to add another week to our reveal so it will take a total of 5 weeks for the makeover to be completed. Thanks so much for following along and be sure to check out everyone else's progress as well.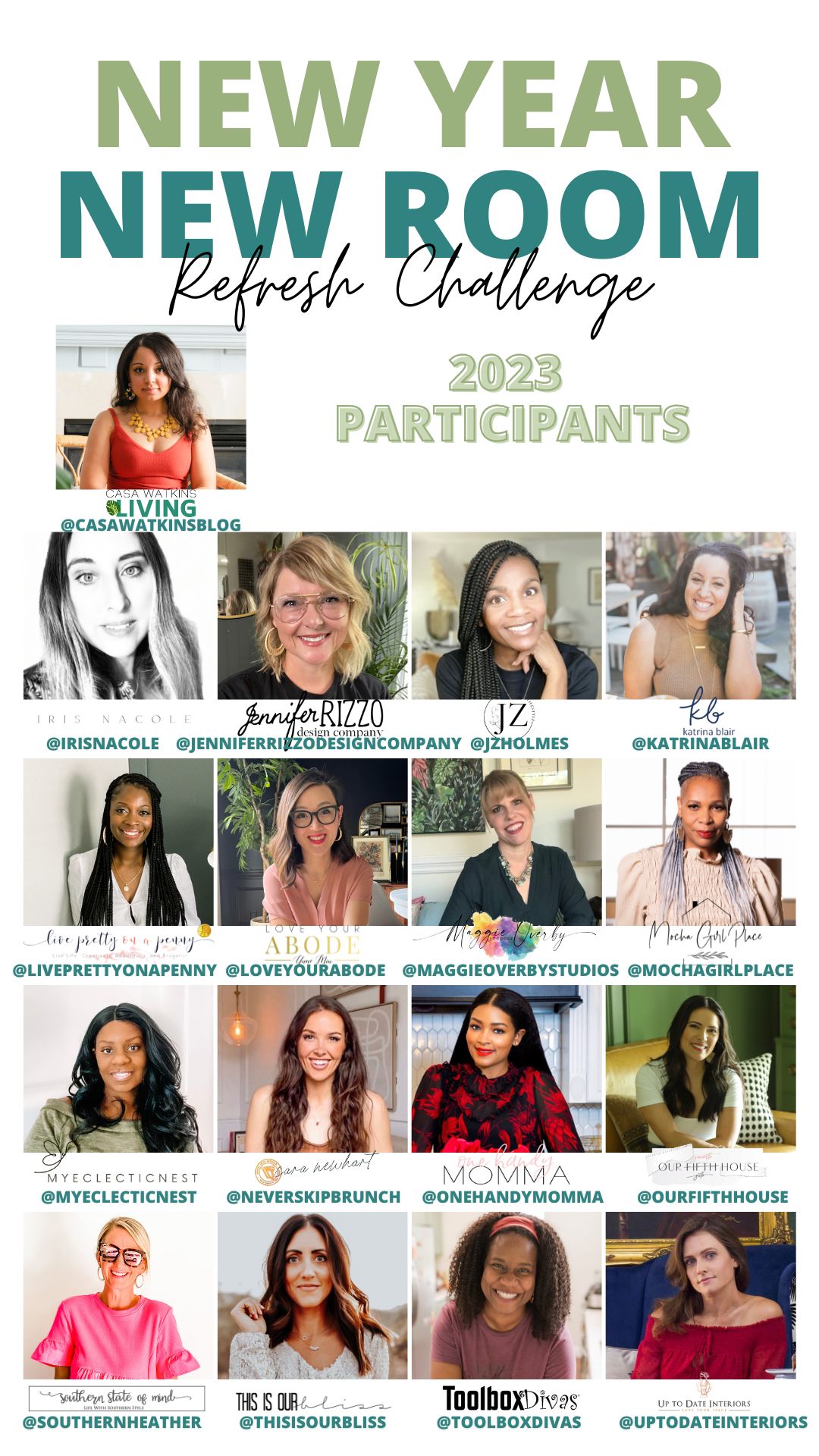 Casa Watkins Living // Iris Nacole // Jennifer Rizzo // JZ Holmes // Katrina Blair // Live Pretty On A Penny // Love Your Abode // Maggie Overby Studios // Mocha Girl Place // My Eclectic Nest // Never Skip Brunch // One Handy Momma // Our Fifth House // Southern State of Mind // This Is Our Bliss // Tool Box Divas // Up To Date Interiors
xoxo,
Let all that you do be done in Love. 1 Corinthians 16:14