Primary Bedroom Refresh Week 1
Hey friends! First of all, Happy New Year! I hope you had a wonderful Christmas and a great start to the new year. I'm starting the year with a fun project called, "New Year New Room Refresh Challenge 2022." I'm joining some blogger friends for this fun challenge that will take place for 4 weeks. We will share weekly updates on how we are updating our personal spaces. I'll be focusing on our primary bedroom. I'm doing a few simple updates to our bedroom to breathe new life into the space. Thanks for joining me for my primary bedroom refresh week 1!
This is what our bedroom currently looks like as I didn't do anything to straighten up the space. We painted the room Sailors Coat by Olympic 9 years ago. I still love the navy but am itching for a change with the headboard, rug, and fan. I'm debating building my own headboard but haven't decided yet. I'd love to get a more neutral rug and modern fan and feel like those simple changes will make the room look and feel updated. Adding or changing out textiles in a space can completely transform a space. Think drapes, pillows, bedding, etc. Be sure to check every Tuesday for the weekly progress until the reveal in 4 weeks! Here is the list of all the bloggers participating! If you're wanting to spruce up a space in your home, I hope you find inspiration in these accounts. The new year is the perfect time to update and freshen up a space in your home.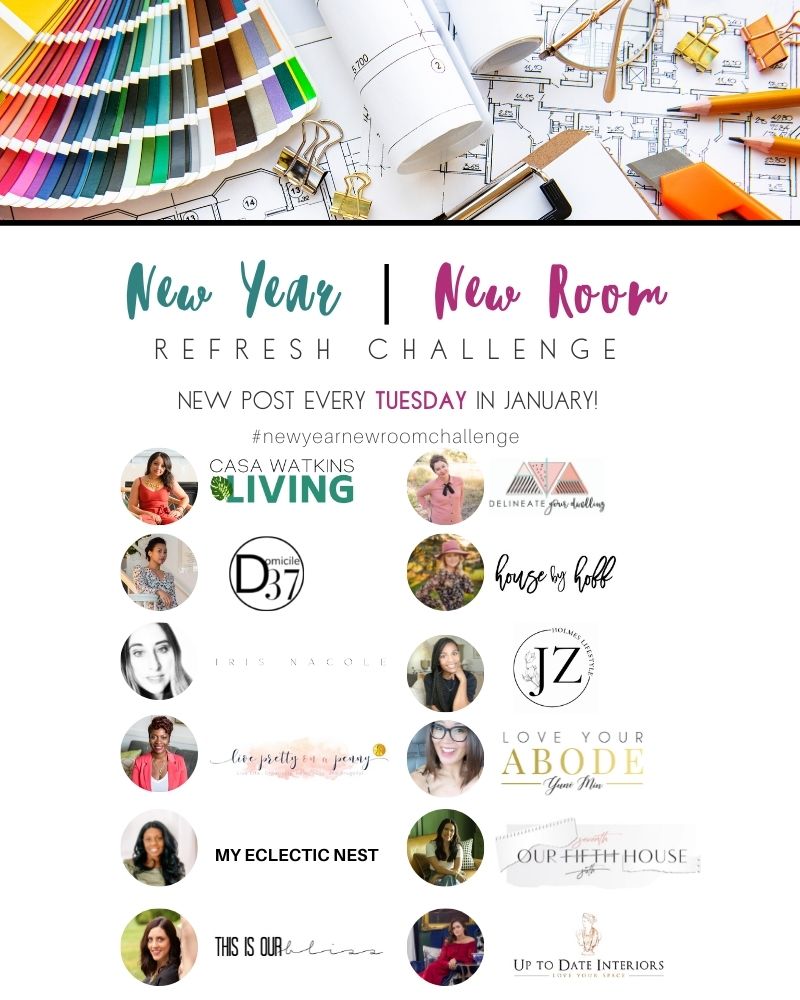 Casa Watkins Living // Delineate Your Dwelling // Domicile 37 // House by Hoff // Iris Nacole // JZ Holmes // Live Pretty On A Penny // Love Your Abode // My Eclectic Nest // Our Fifth House // This Is Our Bliss // Up To Date Interiors
Thanks for reading! xoxo,
Let all that you do be done in Love. 1 Corinthians 16:14