PRIMARY BEDROOM REFRESH WEEK 3
Earlier this month, I shared that we are giving our primary bedroom an update. Last week, three of the walls got painted white. I left the focal wall alone since I couldn't decide between painting it a dark charcoal color or adding peel and stick wallpaper. Here is the update for our primary bedroom refresh week 3.
I wanted to wait until my new rug arrived to see how the colors contrasted with the gray poplin peel and stick wallpaper. Sometimes, it's important to test out the materials physically so you can really see how they all come together in the space.
Installing the wall took about an hour. I have worked with this particular wallpaper numerous times and it's the EASIEST one that exists. Since it's a poplin type of pattern, you can cut and it blends in seamlessly. There's really nothing to line up as the ends get camouflaged. It can't get any more simple. If you have been wanting to add some texture, warmth and visual interest to your walls, try this wallpaper. Here is an updated design board for our bedroom. Sadly, I have to change out the bed because I ordered the wrong size and it doesn't come in a CA king. I have some pretty window pane drapes arriving in the near future and hope they work with the other details in the room.
This coming week, I will be installing some sconce lighting, changing out some doorknobs, hanging up shelves and mirrors. It's all getting there nicely! We are already loving the change with the lighter walls. I am waiting for a few more products to arrive so you'll see those updates in the next week. I can't wait to share the reveal in two more weeks! Make sure to check out all the updates from my blogger friends. I know they are getting a lot done and you'll want to check out their progress.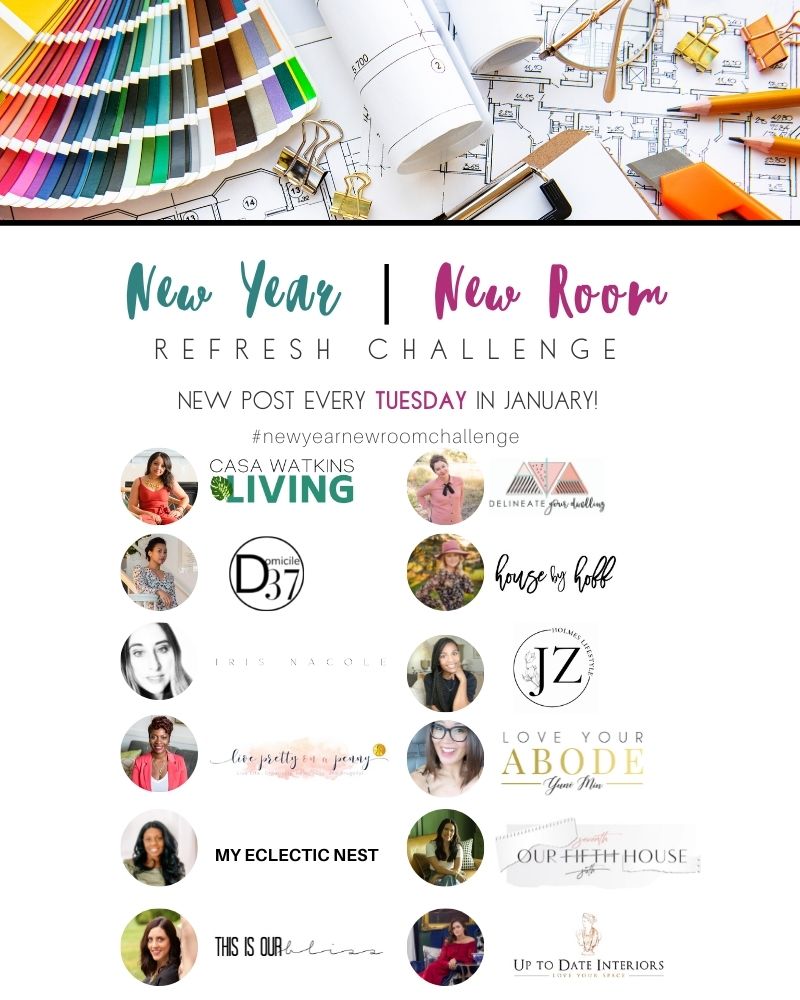 Casa Watkins Living // Delineate Your Dwelling // Domicile 37 // House by Hoff // Iris Nacole // JZ Holmes // Live Pretty On A Penny // Love Your Abode // My Eclectic Nest // Our Fifth House // This Is Our Bliss // Up To Date Interiors
Thanks for reading!
xoxo,
Let all that you do be done in Love. 1 Corinthians 16:14